Brochures & Magazines
Read our latest World Traveler Magazine or
click here
for ALL our digital publications.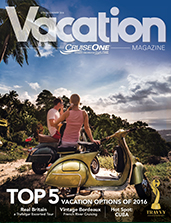 Ask your Vacation Specialist for our FREE Brochure
From Your
Vacation Specialist

Cruising can be like a Chinese restaurant menu...one from column A, and/or one from column B..... to create the right choice for you. Do you want to get away from the pressures of reality? Maybe a Caribbean cruise is right for you. Do you want adventure and a once in a lifetime experience?
From Your Cruise Specialists Continued
Greg Bell & The Radio Spirits Reservation Form